Fine Wines for All Occasions
One of the most intimidating experiences at a wine and liquor store can be selecting a wine. Which ones are sweet? Which ones are dry? What are the real differences between red and white wine? Lansing Liquor & Wine wants to make the process of finding the perfect wine fun, friendly and not the least bit stressful. We have an amazing selection of wines, from Pinot Grigios and Chardonnays to Cabernets and Merlots.
Lansing Liquor & Wine has the largest selection of red and white wine in the Lansing, KS area. Our store features hundreds of wines from all over the world, from California to France to Italy, and stretching as far as Australia. Our wines range from traditional grapes to the more obscure varieties, we have something for everyone.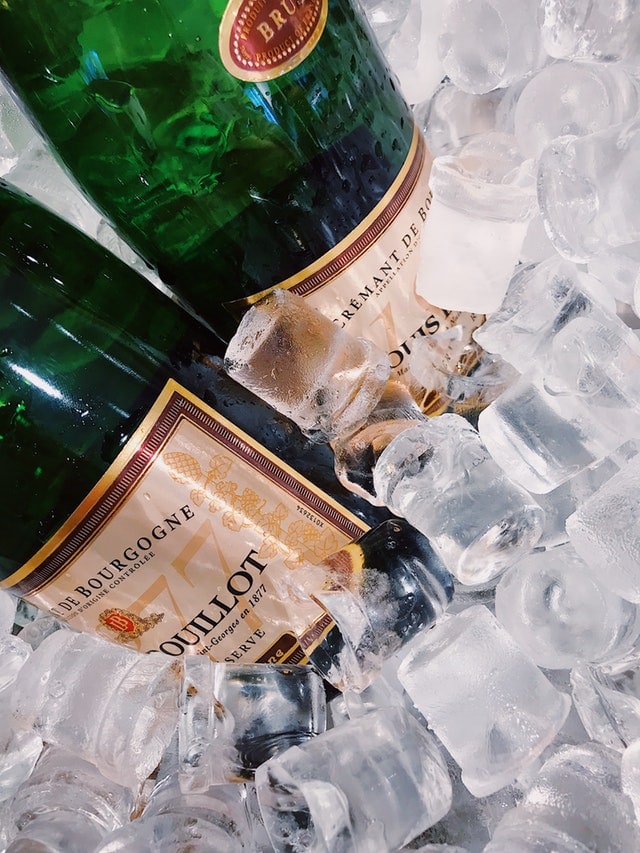 The Best Bubbly
Included with a tremendous selection of wine is our champagne section. Lansing Liquor & Wine wants to provide you with every option to celebrate your biggest occasion. When it comes to your big moments, like your wedding day, we can provide you with cases of champagne (or wine) at a 15% case discount every day. 
Visit us today to let us help you with your next occasion! 

White Wines are made from white grapes or from the juice of red grapes. White wines are chilled and are very popular in warmer months.
Chardonnay
One of the most popular white wines. This is a full-bodied, dry white wine with medium to high acidity that is usually aged in oak barrels. The oak imparts the unique flavor and aroma of Chardonnay. Terms typically used to describe Chardonnay are butterscotch, vanilla, apple, earthy, pineapple. Chardonnay can be paired with seafood or chicken.
Chenin Blanc
Expect flavors of pears, melon, apricot, red apple, and peach to emerge when drinking this wine. Chenin Blanc works well with Asian inspired dishes.
Riesling
Riesling can be described as light-bodied, crisp and refreshing, with flavors of fruits and flowers. The wine has high acidity with low to moderate alcohol levels. It can be dry or sweet. Riesling pairs well with spicy or Asian inspired dishes.
Sauvignon Blanc
Sauvignon Blanc is described as grassy, herbal, acidic, smoky, taute and lithe. It can be consumed with pork, vegetable dishes, mussels, and other shellfish.
Gewurztraminer
Gewurztraminer is a wine that tastes full-bodies and soft in the mouth. It can recall flavors of gingerbread, vanilla, fruit cocktail, roses, lychee, and honeysuckle. Gewurztraminer is lovely when paired with dishes that have a fruit component, like pork with sautéed apples.
Pinot Grigio/Gris
Pinot Grigio is light, crisp, and simple to the taste. When you drink it, you may think of pear, spice cake, arugula, and peach skins. Pair Pinot Grigio with delicately flavored fish or seafood.
White Zinfandel
White Zinfandel is made by removing the skin from Red Zinfandel Grapes. It is slightly sweet and considered a drink for beginner wine lovers.
Moscato
Moscato is considered a dessert wine and tastes perfumed and fruity. It is often mixed with sparkling wine to become Moscato D'Asti.
Red Wines are made in a process where the juice and skin of the grapes are kept in contact with each other for varying periods of time. The result is a more tannic wine, which has a firmer, puckery feel in the mouth.
Cabernet Sauvignon
Cabs are high in tannin and invoke the flavors of blackberry, black currant, cassis, eucalyptus, cedarwood, leather, and plum. Cabs taste excellent with steak and lamb.
Merlot
Merlot is softer than Cabernet Sauvignon and is full-bodied with high alcohol content. Merlot flavors and aromas are blackberries, mocha, plum, cassis, baked cherries, and chocolate. Merlot is very versatile and can be paired with poultry, lamb or pork chops, filet mignon, prime rib, and roasted duck.
Pinot Noir
Pinot Noir is lighter in body and less tannic than Cabernet Sauvignon, Merlot, and Zinfandel. It has flavors and aromas of damp earth, mushrooms, cedar, cigars, chocolate, dry leaves, and baked cherries. Pair Pinot Noir with salmon, chicken, mushroom and vegetable dishes, and veal.
Petit Syrah/Shiraz
While drinking a glass of Shiraz, you may detect notes of leather, damp earth, roasted meat, berries, smoke, and black pepper. Syrah pairs well with grilled lamb and duck.
Tempranillo
This is a Spanish wine of moderate alcohol level that is aged in oak with the flavor of cherries.
Zinfandel
Zin is a rich, dark, dry red with blackberry, raspberry, and boysenberry flavors. If Old Vine is noted on the label, it is an indication that the vineyard is at least 40 years old. Enjoy Zinfandel with grilled foods, spicy foods, pizza, and Mexican.
Grenache
Grenache has a velvety texture, a fruity aroma and suggests raspberries upon tasting.
Lambrusco
Lambrusco is a light, low alcohol, slightly fizzy wine.
Malbec
Malbec has low acidity and it soft and juicy to the palate with smoke and leather qualities. Malbec is a popular accompaniment to steak and beef dishes.